10 Celebrities Who Tried Microblading and Never Looked Back- Microblading allows you to get perfectly-shaped eyebrows that don't look harsh or unnatural. It involves using a special tool to create individual hair-like strokes on the skin. Each stroke looks just like your natural brow hair. 
Thanks to Microblading, These Celebs Can Rock a No-Makeup Look
One of the reasons why celebrities are amazed by this technology is its level of precision and customization. With microblading, your eyebrows can be tailored to perfectly suit your individual needs and preferences, giving you the confidence to rock any look. The result is fuller, more defined eyebrows that won't smudge or transfer. 
Find out which celebrities hopped on the microblading wagon to achieve a red-carpet-ready look!
1. Kim Kardashian
Known for her stylish and trendsetting look, Kim's eyebrows are a perfect 10! As per her recent interview where she said, "I could stand some microblading in my eyebrows," there's no denying that microbladed brows elevate her looks. 
2. Bella Thorne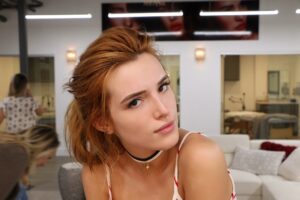 No need for a complex makeup routine to keep her brows stunning. Bella is one of the many celebrities who have embraced the new and popular microblading technology. The Disney Channel star has been open about her love for microblading and has credited it for giving her the perfectly shaped and filled-in eyebrows she is known for. 
3. Lena Dunham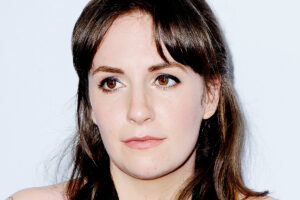 After years of overplucking, Dunham first got her eyebrows done in 2017 and has since been vocal about her love of the procedure. She credits microblading with giving her a confidence boost and says it has made a huge difference in her life. 
4. Mandy Moore
Known for her roles in "A Walk to Remember " and "This Is Us", Mandy Moore recently revealed that she has gotten her eyebrows microbladed. She shared pictures of her microbladed eyebrows on her social media account, showcasing her natural-looking, fuller and more defined brows. 
5. Minka Kelly
Minka Kelly has always been known for her natural beauty and stunning features, but she revealed that she plucked her eyebrows "almost all the way off" in high school. She now raves about microblading and calls it a miracle.
6. Adele
The British singer-songwriting rocked microfeathered brows for her 2017 Grammy appearance. While she has not publicly commented on whether she has gotten anything done on her eyebrows, her stylist revealed her latest treatment on Insta. Microfeathering is a variation of microblading that only covers sparse areas of the brows.
7. Kathy Griffin
The American comedian and television star has flawless arches courtesy of a microblading salon in LA. She also admitted to dyeing her eyebrows to match her strawberry-blonde hair.
8. Helen Mirren
Helen Mirren is just one of many high-profile stars who have turned to microblading for a more youthful appearance. In an interview, Mirren said that she was amazed by the dramatic results and the confidence boost she received after the procedure. 
9. Malin Akerman
Maintaining well-groomed eyebrows is important for many people, as they play a significant role in framing the face. The Swedish-Canadian actress and model owe her sleek eyebrows to her favorite microblading artist in Miami.
10. Serena Williams
The pro tennis player received backlash for her decision to grow her eyebrows for a year. When she finally decided to try microblading, the result was simply stunning. That's how you shake off the bullies!
Do you want to get the microbladed brows that celebrities are raving about? Talk to our experienced brow artists at Brow Boutique. Book an appointment today!