Brow Boutique Cape Cod: Your Trusted Destination for Brow Services
Are you tired of spending hours trying to perfect your brows? Do you dream of waking up with flawless eyebrows that frame your face beautifully? Look no further than Brow Boutique Cape Cod – the ultimate haven for all your brow needs. From microblading to expert shaping, our brow bar and studio offer services that will leave you feeling confident and ready to conquer the world.
1. The Beauty of Brow Boutique Cape Cod
Imagine stepping into a sanctuary dedicated to enhancing your natural beauty – that's the essence of Brow Boutique Cape Cod. Nestled in the heart of the picturesque Cape Cod, our brow studio beckons you to experience a transformation like no other. Say goodbye to cookie-cutter brows and hello to personalized perfection that complements your unique features.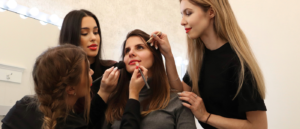 2. Unveiling the Art of Microblading
What if we told you there's a way to wake up with flawless brows every day, without the hassle of makeup? Enter microblading, the art that Brow Boutique Cape Cod has mastered. Microblading is more than just a treatment; it's a meticulous process where each stroke is a brushstroke of artistry. Our skilled technicians ensure that every microbladed brow is a masterpiece, giving you a natural yet defined look that lasts.
3. Your Go-To Brow Studio on Cape Cod
When it comes to your brows, settling for anything less than perfection is not an option. Brow Boutique Cape Cod is your go-to destination for achieving brow excellence. Our cozy and chic studio offers a welcoming atmosphere where you can relax and indulge in the pampering you deserve. Let our experts work their magic while you unwind.
4. The Brow Transformation You Need
Your brows have the power to transform your entire face. At Brow Boutique Cape Cod, we understand this better than anyone. Our skilled professionals take the time to assess your facial structure and listen to your preferences, ensuring that the brow shape and style you receive are tailored to enhance your natural beauty. Get ready for a transformation that will leave you amazed every time you look in the mirror.
5. Craftsmanship at Its Finest: Our Brow Artists
Behind every perfect set of brows, there's a dedicated brow artist. Our brow artists are not just technicians – they are artisans who craft each brow with precision and care. With years of experience under their belts, they have honed their skills to ensure that your brow experience is nothing short of exceptional. Prepare to be amazed by their dedication to perfection.
6. Beyond Brows: Our Range of Services
While brows are our specialty, Brow Boutique Cape Cod offers an array of services to cater to all your beauty needs. From lash lifts that open up your eyes to facial waxing that leaves your skin silky smooth, our studio is a one-stop-shop for enhancing your features. Experience the convenience of addressing multiple beauty needs in one place.
7. Quality Products for Impeccable Brows
At Brow Boutique Cape Cod, we believe that quality is non-negotiable. That's why we use only the finest products for all our services. From hypoallergenic microblading pigments to soothing aftercare products, your safety and satisfaction are our top priorities. Revel in the luxury of premium products that contribute to the longevity and beauty of your brows.
8. The Cape Cod Charm Meets Brow Elegance
Brow Boutique Cape Cod isn't just a place for beauty – it's a reflection of the Cape Cod charm. Our studio's serene ambiance, coupled with our commitment to perfection, creates an experience that's as delightful as the ocean breeze. Walk in stressed, walk out rejuvenated, and flaunt brows that capture the essence of Cape Cod's elegance.
FAQs: Your Brow Queries Answered
Q1: What is microblading, and how long does it last? A1: Microblading is a semi-permanent brow enhancement technique where pigment is manually deposited into the skin. It typically lasts 1 to 3 years, depending on various factors like skin type and aftercare.
Q2: Will microblading look natural? A2: Absolutely! Our skilled artists ensure that the microbladed strokes mimic the appearance of real brow hairs, resulting in a natural and beautiful look.
Q3: Can I choose the shape of my brows? A3: Of course! We work closely with you to understand your preferences and customize the brow shape that best complements your face.
Q4: Do you offer services other than microblading? A4: Yes, we do! Our studio offers a range of services including brow shaping, lash lifts, and facial waxing, all designed to enhance your natural beauty.
Q5: Is there any special care required after getting microblading? A5: Yes, proper aftercare is essential to ensure the longevity of your microbladed brows. We provide you with detailed instructions to follow during the healing process.
In conclusion, Brow Boutique is more than just a brow studio – it's a destination where beauty and artistry intertwine. From microblading that transforms your brows to a range of services that cater to all your beauty needs, our studio is your trusted partner in enhancing your natural features. Step into a world of elegance, craftsmanship, and personalized care at Brow Boutique Cape Cod.
37 Barnstable Road, Hyannis-MA