Brow Boutique in Hyannis: Your Ultimate Brow Destination
Our Journey
Before we dive into the world of Brow Boutique in Hyannis, let's get to know our story better. It all started with a dream, a dream that has now become a beauty empire. Brow Boutique is the brainchild of Katrina Morozova, a trailblazer in the beauty industry with over 15 years of experience.
Katrina's Beauty Adventure
To begin, Katrina's journey started over 15 years ago when she ventured into the world of eyelash extensions. Little did she know that this would mark the beginning of a remarkable career. Today, she manages three thriving studios, including Lash Boutique, and a globally recognized beauty academy known as BB Glow Academy.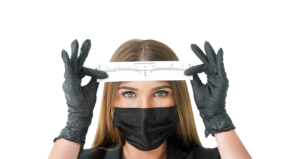 Our Dedication to Excellence
Now, let's talk about our dedication to excellence. At Brow Boutique, we live and breathe excellence. Katrina's passion for staying at the forefront of the beauty industry drives her to bring the latest techniques and procedures to our clients. Collaborating with professionals worldwide allows us to stay ahead of upcoming trends, ensuring our clients always receive the best.
Elevating Beauty, One Brow at a Time
What truly sets Brow Boutique apart is our unwavering commitment to taking care of our clients and developing our staff. From the moment you step into our studio until you leave, you'll experience the Brow Boutique difference. Our hands-on approach ensures that every visit is a memorable one.
Microblading on Cape Cod
The Art of Microblading
Now that you know a bit about our story, let's explore the world of microblading. Microblading is a semi-permanent makeup technique that has gained immense popularity recently. Essentially, it involves using a fine blade to add pigments to the skin, creating natural-looking eyebrow strokes.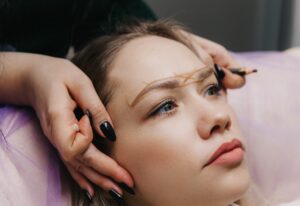 The Microblading Process
So, what exactly happens during the microblading process at Brow Boutique? Your microblading journey kicks off with a personal consultation. Our skilled technicians, equipped with specialized tools, create tiny, hair-like strokes that mimic real eyebrows. The result? Beautifully sculpted brows that can last up to two years.
Benefits of Microblading
Now, let's talk about the advantages of microblading. First, it's a tremendous time-saver; no more daily brow maintenance. Second, it delivers a natural look with realistic, fuller eyebrows. Lastly, it provides a confidence boost as you wake up with perfect brows every day.
Permanent Makeup: Your First Application
What Is Permanent Makeup?
Next up, let's explore the world of permanent makeup. What exactly is it? Permanent makeup, or micropigmentation, offers a long-lasting solution to enhance your features. Essentially, it involves adding pigment to the skin's dermal layer, providing a semi-permanent solution to common beauty concerns.
Your First Permanent Makeup Application
If you're considering your first application of permanent makeup at Brow Boutique, you're in expert hands. Whether you want to enhance your eyebrows, eyeliner, or lips, the process starts with a thorough consultation, ensuring your desired look is tailored to perfection.
Advantages of Permanent Makeup
Let's delve into the advantages of permanent makeup. Firstly, it's incredibly time-efficient, eliminating the need for daily makeup application. Secondly, it's waterproof, ensuring your makeup won't smudge or wash off. Lastly, it's customizable, allowing you to create a look that suits your style.
Finding the Best Moisturizer for Microbladed Eyebrows
The Importance of Eyebrow Care
After microblading or permanent makeup, taking care of your enhanced brows is crucial for their longevity and vibrancy. One key aspect of this care routine is choosing the right moisturizer.
Choosing the Ideal Moisturizer
Now, let's discuss choosing the ideal moisturizer for microbladed eyebrows. Opt for a fragrance-free, hypoallergenic product specially formulated for sensitive skin. Look for ingredients like aloe vera and chamomile, known for their soothing and nourishing properties, all without causing irritation.
Your Brow Journey Awaits
In conclusion, Brow Boutique in Hyannis is more than just a studio; it's an embodiment of passion, dedication, and excellence. Katrina Morozova's vision has paved the way for a beauty experience like no other. Whether you're looking for microblading, permanent makeup, or simply the best care for your enhanced brows, Brow Boutique is your ultimate destination.
So, why wait? Book your appointment today and embark on a transformative journey with Brow Boutique. Experience the Brow Boutique difference—where beauty knows no bounds!