Enhancing Your Beauty: Lip and Lash Line Procedures for a Stunning Look
In a world where each interaction is an opportunity to make a lasting impression, the journey to enhancing your natural beauty becomes a voyage of empowerment and self-discovery. As a fellow wom
an who comprehends the desire for confidence and self-assurance, I warmly invite you to explore the transformative universe of lip and lash line procedures at Brow Boutique Cape Cod.
Understanding the Power of Enhancement:
At Brow Boutique, we hold dear the concept of embracing individuality and elevating distinct features. We recognize that your lips and eyes are not merely physical attributes; they serve as windows to your soul, reflections of your character, and conduits of expression. Our approach to lip and lash line procedures isn't centered around altering your appearance; rather, it's rooted in harnessing the art of enhancement to amplify your innate beauty.
The Artistry of Lip Permanent Makeup:
Imagine waking up to perfectly tinted lips that exude a subtle allure. Our lip permanent makeup techniques are an exquisite blend of color and contour. Ranging from a soft lip blush that imparts a natural flush to a more defined lip contour that shapes your lips elegantly, our proficient technicians are committed to crafting lips that are uniquely yours. The outcome? A captivating pout that's ready to make its mark, without the need for perpetual lipstick touch-ups.
Eyes that Mesmerize:
Often referred to as the gateways to the soul, your eyes possess the capacity to captivate and convey emotions wordlessly. Our lash line procedures are meticulously designed to draw attention to your eyes, making them the focal point of your beauty. Whether you seek a delicate enhancement that emulates the appearance of fuller lashes or a bold look that exudes drama, our experts tailor the procedure to align with your personal style.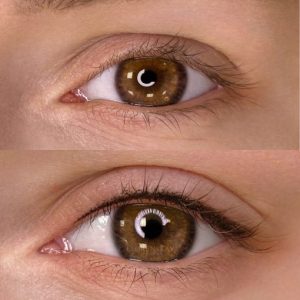 The Consultation: A Personal Journey:
Recognizing that your beauty journey is deeply personal, our process begins with a comprehensive consultation that transcends measurements and calculations. It's an engaging conversation where we delve into your preferences, lifestyle, and aspirations. As a dedicated specialist, my role is to listen, understand, and collaborate with you in sculpting a look that elevates your confidence and celebrates your individuality.
Brow Boutique's Dedication to Excellence:
Each procedure at Brow Boutique signifies our unwavering commitment to excellence. Our technicians are not just skilled practitioners; they're artists who appreciate that beauty extends beyond the surface. Our lip and lash line procedures encapsulate both scientific precision and artistic fervor. With every stroke and contour, we're not solely enhancing your physical attributes; we're amplifying your self-assured radiance and confidence.
The Brow Boutique Experience:
As you step into Brow Boutique Cape Cod, you'll be enveloped in an environment that fosters transformation. Our space isn't merely a facility for procedures; it's a haven for beauty, empowerment, and self-love. From the instant you cross our threshold, you'll feel embraced by an ambiance that exudes warmth and expertise. Our dedication to your experience extends beyond the final outcome; it encompasses every aspect of your journey with us.
Embrace Your Beauty, Embrace Yourself:
Dear woman, as you embark on the voyage of enhancing your lips and eyes, remember that this isn't just about enhancing your physical attributes. It's about embracing the radiance that resides within you and allowing it to illuminate every glance, every smile, and every expression. At Brow Boutique Cape Cod, our mission isn't just about enhancing beauty; it's about enhancing your unique essence.
With love and empowerment,
Katrina Morozova
CEO and owner of  Brow Boutique Cape Cod