What's the Difference Between Microblading vs Powdered Brows?
Are you tired of constantly filling in your eyebrows with makeup? Do you struggle to get your brows to look even or natural? Microblading and powdered brows may be the perfect solution for you. Both cosmetic tattooing services are gaining popularity as more and more people look for ways to simplify their beauty routines and achieve perfect brows.
As an experienced lash and brow artist, I am often asked about the difference between microblading vs powdered brows. Both methods are similar in that they involve implanting pigment into the skin, but the techniques used and the results achieved are quite different.
Microblading
Microblading is a popular technique that uses a hand tool to create realistic-looking hair strokes in the brow line. During the microblading process, I use a hand tool to delicately apply pigment into the epidermal layer of the skin, mimicking the look of natural hair. This technique is great for clients who want to fill in gaps in their brow line or create brows where hair has been lost. Microblading is also a great option for fair-skinned, fair-haired clients hoping to achieve a natural look.
However, microblading may not be the best option for those with oily skin. In such cases, the microblading strokes may fade faster or expand a little, requiring more touch-ups. Combination brows or powdered brows are better options for clients with oily skin.
Powdered Brows
Powdered brows, on the other hand, help clients achieve a more powdered or ombre look instead of individual hair strokes. The technique is especially suitable for clients with oily or mature skin, as it creates a soft makeup look. Powdered brows are often recommended for those who want to achieve a filled-in look that works perfectly for their skin type and personal preferences.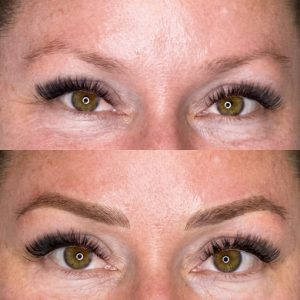 Powdered brows can be done with a machine or hand tool, and the tails of the brows are darker and fade to a lighter color at the start of the brows, giving them a subtle, natural look. The ideal candidates for powdered brows are those who have hair but fill in with makeup. If you have thinner brows, we can add in hair strokes after for additional texture.
Combination Brows
For clients who want both the look of microblading hair strokes and shaded, powdered brows, combination brows are a great option. The technique involves using some strokes to create a natural hair look and then adding in soft shading through the rest of the brow. This technique results in a full look that retains a beautiful shape every day.
Maintenance-Free, Beautiful Brows
Microblading, powdered brows, and combination brows are all great ways to get the eyebrows you've been dreaming of, without the need for daily makeup application. Choosing one of these cosmetic tattooing styles results in maintenance-free, beautiful brows. Wake up and go without having to fill in your brows each morning.
At the end of the day, the best option for you will depend on your skin type, desired look, and personal preferences. If you have additional questions about the difference between microblading vs powdered brows, don't hesitate to stop by the shop or send me an email. As an experienced cosmetic tattoo artist, I can provide further information and make recommendations based on your unique needs and goals.
Conveniently Located for Cape Cod, Plymouth, and Boston Residents
At Brow Boutique Cape Cod, we understand that our clients lead busy lives. That's why we are conveniently located for residents of the Cape Cod, Plymouth, and Boston areas. Our studio is situated in the heart of Hyannis, making it easy to access for clients in the surrounding areas.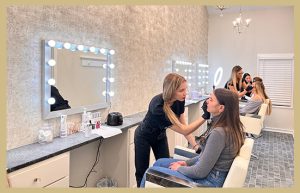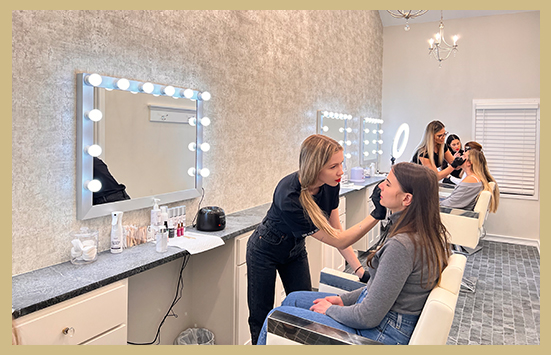 Expert Services and High-Quality Products
Our team of experienced and highly skilled cosmetic tattoo artists are passionate about creating the perfect brow for each and every client. We use only the latest techniques and high-quality products to ensure that our clients receive the best possible results. Our microblading, powdered brows, and combination brows services are designed to be long-lasting and maintenance-free, so you can wake up every morning with perfect brows.
If you're in the Cape Cod, Plymouth, or Boston areas and looking for the perfect brows, look no further than Brow Boutique Cape Cod. Our team of experienced and highly skilled cosmetic tattoo artists are dedicated to creating the perfect brow for each and every client. Contact us today to schedule your appointment and see the results for yourself!