See why we are the best option on Cape Cod & Boston area 👇🏻
Come to Brow Boutique for the best brows on Cape Cod and Boston.We're proud of our team of technicians, who receive extensive training in the latest techniques, and we're confident that you'll love the results they deliver. Our goal is to have every single one of our clients leave looking and feeling like a million bucks!
We only want the best for our clients. That's why we use the highest-quality brow tints and henna on our clients—and it shows! When applied, these products look amazing and last up to 4 weeks.
When you come to Brow Boutique, we listen to you. We want to know what you want, and we're here to help you get it. That's why we take the time to really get to know our clients—and not just their brows! We want to know who they are and what they need, so that together we can create a look that's right for them. We work with you during our consultation process to determine the shape, style and color that will give you the results you're looking for.3
The Brow Boutique Cape Cod has been in business for over 10 years in business, and we're proud of our reputation as one of the best beauty salons in Massachusetts. We are dedicated to providing our customers with quality procedures, and we are always looking for ways to improve our services and make them more efficient. We believe that the more satisfied our clients are, the better we can serve them.
Our Techniques
Microblading is customized for each client. At Brow Boutique, we pride ourselves in providing the best microblading for our clients' desired aesthetic. Our microblading appointment begins with a consultation where we discuss your desired results including color, shape, and overall appearance. Once you're comfortable with the expected results, our technician will microblade. This precise process requires the use of a microblading device that finely implants delicate strokes of pigment onto the skin.
Microblading + Ombré Brows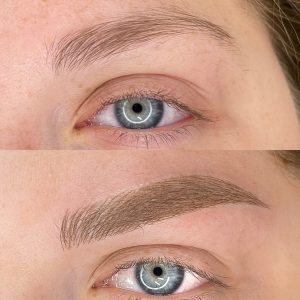 Microblading + Ombré Brows We use advanced artistry and technology to take microblading to the next level by combining it with shading.
Our artistic application of microblading allows for a bold, yet natural look. We provide Ombré Brows (also called Shading), which simulates the shadow-like appearance of eyebrow makeup for an ultra-luxe look.
You'll love the results of brow lamination, sometimes called a brow perm. The three-step process will lift and relax your brows while providing deep nourishment and hydration. The end result is super smooth brows that look like you have brow gel on them that will last for 4-6 weeks.
Brow Boutique is the first salon on the Cape Cod area to offer Permanent Makeup for Lips (PMU Lips), also sometimes called Lip Blushing. This procedure will enhance the beauty of your natural lips and correct asymmetry, adding definition and fullness. This procedure creates a delicate, powdery-effect that looks very natural. There are no harsh lines, only soft, natural-looking lips. This semi-permanent lip color will gradually fade over 2 years – giving you long-lasting, natural color!
Brow Boutique Cape Cod is thrilled to offer eyelash line enhancement and permanent makeup. Your appointments are scheduled with our experienced, certified permanent makeup artists who take pride in offering clients top notch service. Lash enhancement is a fantastic way to open and brighten the eyes while still looking natural. This is done by tattooing an ultra-thin black line along the top lash line to create the illusion of fuller, darker, thicker lashes. The result is a natural, youthful, eye-opening effect.
Eyebrow design is a personalized treatment to give you the best eyebrows possible. It includes tweezing, waxing, trimming, and tinting. Brows open a window to your personality and being unhappy with them can be frustrating. At Brow Boutique, you'll have the brows you've always wanted!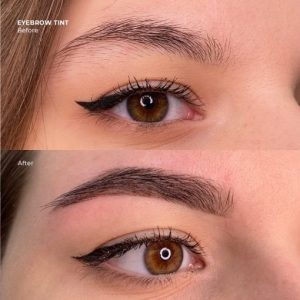 Eyebrow tinting is the process of applying dye to match your hair color that enhances and shapes the appearance of your brows. The result is a longer brow line appearing fuller.
Henna Brows can give you the look of fuller, darker eyebrows without the commitment of microblading or permanent makeup. The color stays in place for about 8 weeks, but it can last longer depending on how well you care for your skin and hair.
Our History
Brow Boutique was founded by Katrina Morozova. After beginning her career in eyelash extensions more than 15 years ago, Katrina has expanded her businesses to include 3 successful studios, Lash Boutique and one world-renowned beauty academy, BB Glow Academy.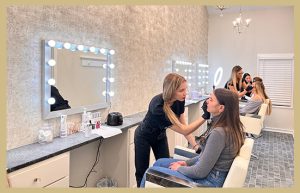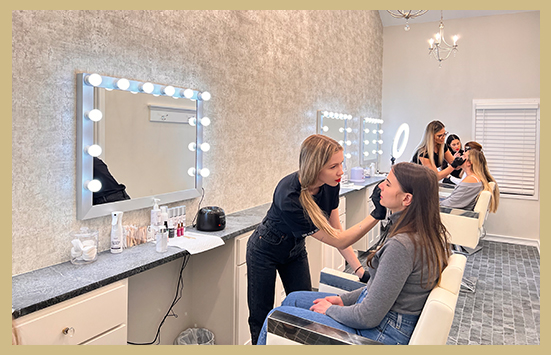 Katrina has always been a pioneer in the beauty industry by consistently offering the latest techniques and procedures to her clients. She works with professionals across the world to stay on top of upcoming trends and makes it a priority to ensure her entire staff is always receiving additional education.