Welcome to your ultimate guide on lash line enhancements. If you've found this blog, you probably have tons of questions about this treatment to determine if it's right for you. Don't worry darling, we're here to help you! Let's get started!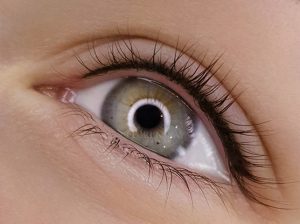 What is Lash Line Enhancement?
Sometimes referred to as invisible eyeliner, lash line enhancements are a semi-permanent beauty treatment where a delicate black or brown line is created along the top lash line. Pigment is added between lashes to create the appearance of darker and fuller lashes while creating an eyeliner effect. This treatment is great for clients that want to skip mascara and eyeliner altogether. 
How Long Does a Lash Line Enhancement Last?
Like most semi-permanent makeup procedures, the results can last 2-3 years depending on lifestyle, skin health, health conditions, and more. 
What Happens to the Color Over Time?
The pigment will fade over time until the skin returns to normal. You can opt to extend your lash line enhancement by getting color boosts with an annual touch-up. 
How Do You Prepare for a Lash Line Enhancement Appointment?
The most important thing you can do to prepare is to pick an appointment time that will allow you to follow the aftercare correctly. We do not recommend going on a vacation or a special event for at least 2 weeks. Once you've picked the best appointment time, you'll want to consider the following: 
Dress comfortably. The appointment takes a couple of hours

Wash your hair and take a shower before your appointment. You will be asked to keep your eyes dry for at least 24 hours.

Don't wear makeup or skincare around the eyes.

If you're looking for a specific look, bring any reference pictures. 

Do not receive botox or fillers 30 days before the treatment

No lash perms, tinting, or brow dye 14 days before the appointment

Remove lash extensions at least 7 days prior

Do not use lash growth serums, get a chemical peel, or skin treatment 90 days prior

Do not drink alcohol or caffeine 24 hours before. 

If you wear contacts, remove them and bring your glasses
What Does the Healing Process Look Like for Lash Line Enhancements?
Just like most semi-permanent procedures, it will take a couple of weeks to see the final results. Here is what you can expect: 
Days 1-7: The pigment will be very dark.

Days 7-14: Pigment will begin to lighten.

Days 15-30: The intensity of the color may slightly increase. During this phase, you will start to see the final result.

Days 30-60: A final touch-up of the pigment to ensure maximum results. 
I Want to Get a Lash Line Enhancement. What Should I Do Now?
Great! We're so excited you want to try a lash line enhancement. We always recommend calling your local salon and booking a consultation. Show up prepared with any reference pictures and questions for your artist. 
If you're in the Cape Cod or Boston area, contact us today to schedule your appointment!