What is Microblading?
Microblading is a popular semi-permanent technique for enhancing eyebrows, but it's important to know the dos and don'ts before making a decision. At Brow Boutique, we provide expert guidance to ensure our clients have all the information they need to make an informed decision about their eyebrow enhancement options. Here's a comprehensive guide to the dos and don'ts of microblading, straight from the experts at Brow Boutique Cape Cod:
The do's of microblading:
Schedule a consultation: The first step in the microblading process is to schedule a consultation with one of our expert technicians. This will give you the opportunity to discuss your preferences and concerns, and get personalized advice on the best course of action for your unique needs.
Trust your technician: Our experienced technicians have the expertise and knowledge to create a personalized brow design that enhances your natural features and complements your personal style. Trust in their guidance and expertise throughout the process.
Attend your touch-up appointments: Microblading is a semi-permanent technique, which means touch-up appointments are necessary to maintain the desired look. Be sure to attend all touch-up appointments recommended by your technician to keep your brows looking their best.
The don'ts of microblading:
Don't forget to prepare: In the days leading up to your microblading appointment, it's important to avoid certain substances that can thin the blood, such as alcohol and aspirin. It's also recommended to avoid excessive sun exposure or tanning, as this can affect the final outcome of your microblading.
Don't skip the aftercare: After your microblading procedure, it's important to follow the aftercare instructions provided by your technician. This may include avoiding water, sweat, and makeup for a certain period of time, as well as using specialized products to help with healing and maintenance.
Schedule an appointment!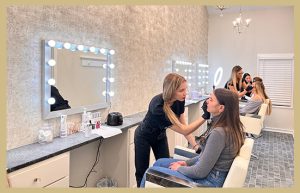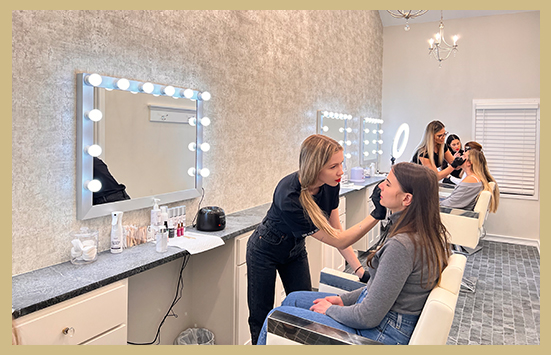 At Brow Boutique, we offer a range of eyebrow enhancement services, including microblading, to help you achieve your desired look. Our expert technicians provide personalized advice and guidance throughout the process, ensuring the best possible outcome. Book your appointment today and discover the Brow Boutique difference for yourself.